Gregory Conway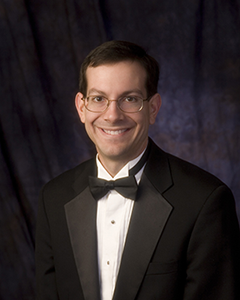 Gregory Conway has been the Director of Instrumental Music at William Hopkins Junior High School in Fremont since 2005. During that time, Mr. Conway has continued the tradition of excellence in the band program at Hopkins, which has consistently earned superior ratings at California Music Educators Association (CMEA) Festivals and other competitions throughout the state. He also added a new string orchestra program, established in 2005, to the Instrumental Music Department.
In 2017-2018, Mr. Conway directs the 7th and 8th grade music classes at Hopkins involving about 370 students in three concert bands, two string orchestras, two jazz ensembles, and a full orchestra. Additionally, in the Mission San Jose Attendance Area of Fremont Unified School District, Mr. Conway also directs an advanced elementary string orchestra, directs an advanced elementary band for 6th grade students, and coordinates five other elementary school level string orchestra and intermediate band classes for 4th through 6th grade students.
Mr. Conway received his B.A. in music education/saxophone performance from California State University, Hayward in 2002. He has studied saxophone and woodwinds with Tony Gallardo, Ann Porter, and Daniel Zinn as well as studied conducting with Timothy M. Smith. Mr. Conway currently plays saxophone in the Chabot College Wind Symphony in Hayward.
Mr. Conway is a member of several professional organizations including MENC, CMEA, CBDA, NCBA, and ASTA. He has served on the CMEA Bay Section Board of Directors as an Area Representative since 2006, and currently holds the position of Large Group Festival Coordinator. At the CMEA Bay Section Annual Conference held on January 8-9, 2016, Mr. Conway was honored with the Gilbert T. Freitas Memorial Award for "Achievement in Instrumental Music Education." Recently, at the California All-State Music Education Conference held in San Jose from February 16 to 19, 2017, Mr. Conway received the CMEA Richard L. Levin Orchestra Educator Award, honoring excellence in orchestra education and given to one music educator statewide each year.
Outside of Hopkins, Mr. Conway has directed bands and orchestras at summer programs in San Mateo, San Leandro, and Fremont. He has also been the Symphonic Band director the past nine years for the non-profit Jenny Lin Foundation Summer Youth Music Program. Held each summer in Castro Valley, the program is open to all Bay Area high-school students.
Bill Flaherty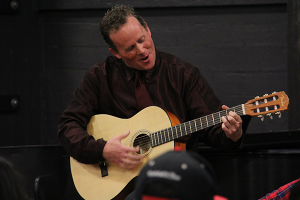 In school year 2017-2018, Bill Flaherty assists with directing 7th- and 8th-grade band classes at Hopkins Junior High and teaches Intermediate Elementary Band of the Mission San Jose Attendance Area. He also holds the position of Assistant Band Director at Mission San Jose High School. Prior to joining these two schools in September 2015, Mr. Flaherty taught music at schools in India as well as stateside in Chicago, IL; Napa, CA; and Richmond, CA.
Born and raised in Rockford, Illinois, Mr. Flaherty was fortunate enough to have a fantastic high school band director who helped him to realize just how fun and rewarding a career in music education could be. After high school, he moved to New York City where he got a B.A. in Political Science at Columbia University, then a Masters in Music from Northern Illinois University, where he studied with the greats including Art Davis, Ron Carter, and Fareed Haque.
In his free time, Mr. Flaherty loves to hike, bike, and swim around the beautiful Bay Area and is very excited to help maintain and uphold the tradition of musical excellence at Hopkins Junior High School.